---
Savings.com is excited to announce that our 12 Days of Giveaways are back! Every weekday from Monday, November 6th – Tuesday, November 21st, they will  be giving away at least one $250 gift card prize from one of their partner stores, for a total of $4500 in prizes!
For a chance to win, all you need to do is visit the links below on the day of their giveaway and enter your email address in the form at the top of the page. If you're the winner, they will contact you via email on Wednesday, November 22nd! If you're not the winner, many of their partners will be providing great offers to those who enter.
Participation rules: 
Weekdays from Monday, November 6th at 12:00 AM ET to Tuesday, November 21st at 11:59 PM ET.

At least one (1) winner will receive a $250 gift card from a different store on each day of the giveaway campaign.

Users enter the giveaway by heading to the merchant page on Savings.com and submitting their email address in the form at the top of the page.

The winners will be chosen through a lottery drawing and notified on Wednesday (11/22) via the email address they used to enter.

Official contest rules can be found on the entry forms at the top of each store's page on Savings.com on the their designated day.
 Please note that each giveaway will go live on the designated date, come back each of those days to enter! 
Check out all the stores involved and the dates of their giveaways below, click on each banner on the designated dates to enter. Good luck!
NOVEMBER 13 – ZALES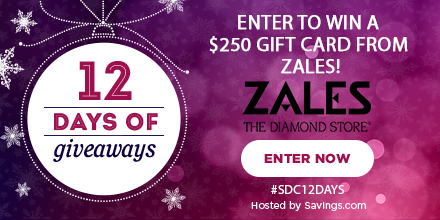 NOVEMBER 14 – PAPERMART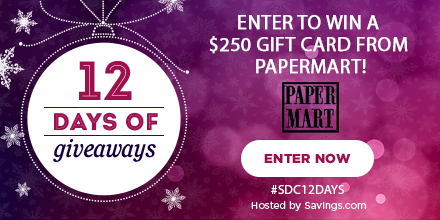 NOVEMBER 15 – MACY'S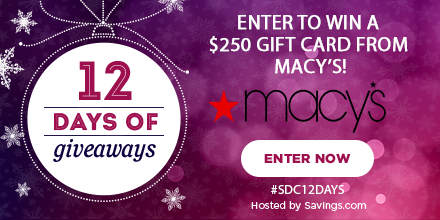 NOVEMBER 16 – FITFLOP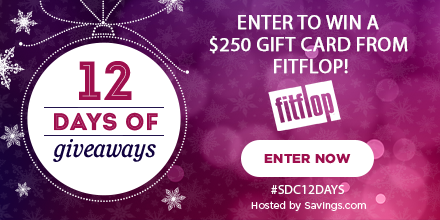 NOVEMBER 17 – HOME DEPOT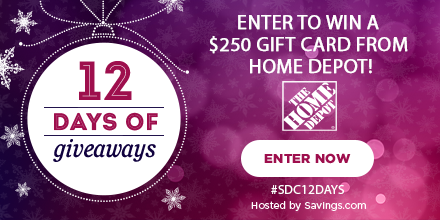 NOVEMBER 20 – OLD NAVY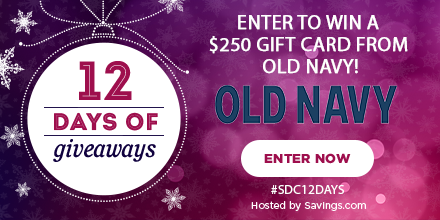 NOVEMBER 21 – GAP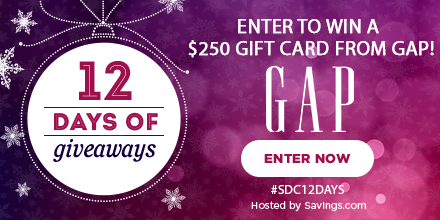 ---
Let's stay in touch! Please like and follow me in these Social Networks. I hope you enjoy my posts and share them with your friends. Thank you
Meryland Cuevas, is an Award-winning Latina Influencer, Content Creator, Brand Ambassador & Social Media Strategist. She is also a Certified Transformational & Assertiveness Coach, Public Speaker and Author. Let's connect on Social Media, I promise you will always get good stuff from me.
"Dreams have no expiration date"