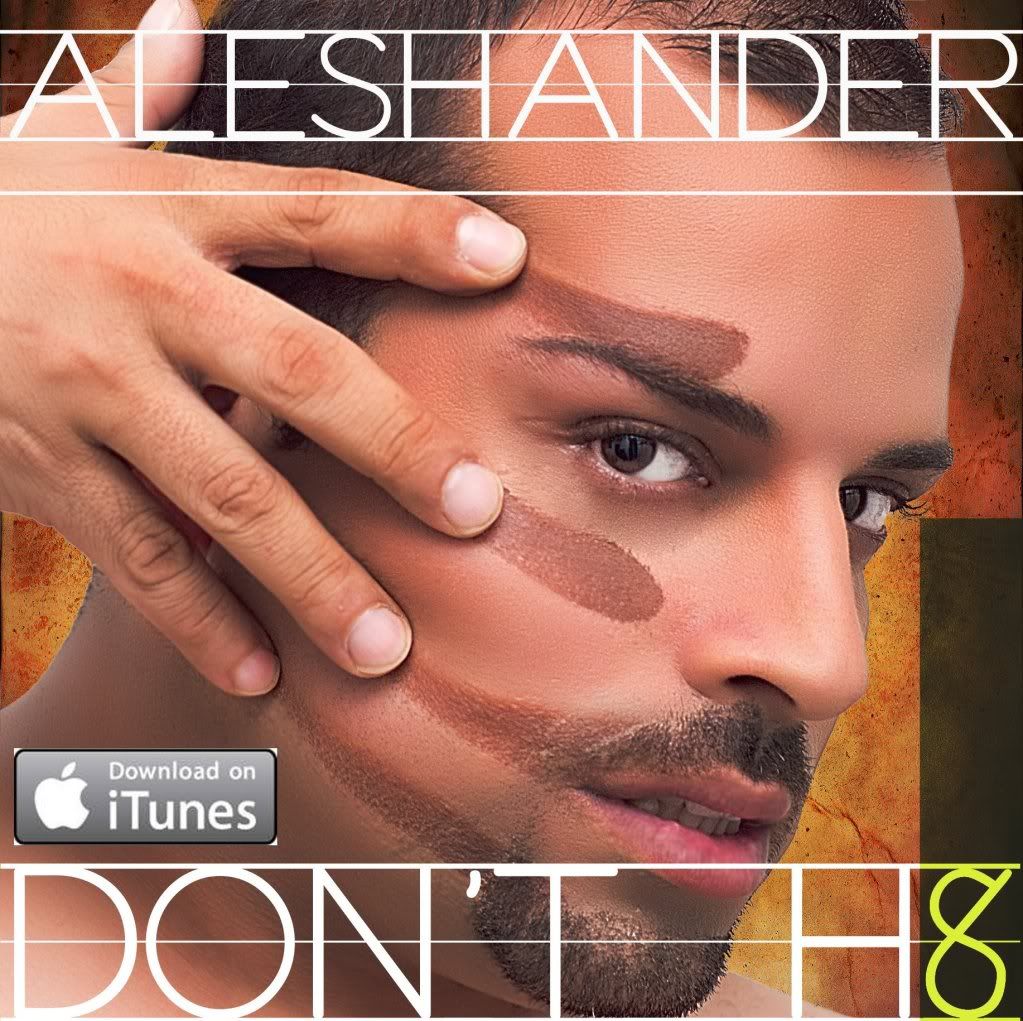 Tuvimos el placer de conversar con el joven cantante Aleshander quien en estos momentos se encuentra promocionando su nueva producción musical y su campaña contra el odio y el discrimen "Dance Don't H8" en Estados Unidos y Puerto Rico. Cuando le hicimos el acercamiento para la entrevista, él con mucho gusto nos regaló un poco de su tiempo de su cargada agenda para contarnos sobre sus proyectos.
Para los que aún no lo conocen, Aleshander en el año 2010 lanzó su carrera musical con el tema "Dance", el cual lo dio a conocer en los Estados Unidos. Ha recibido un gran apoyo como cantante desde su lanzamiento y es una persona muy comprometida con la comunidad LGBT.
¿Cómo comienza la campaña Dance Don't H8 (Dance Don't Hate)?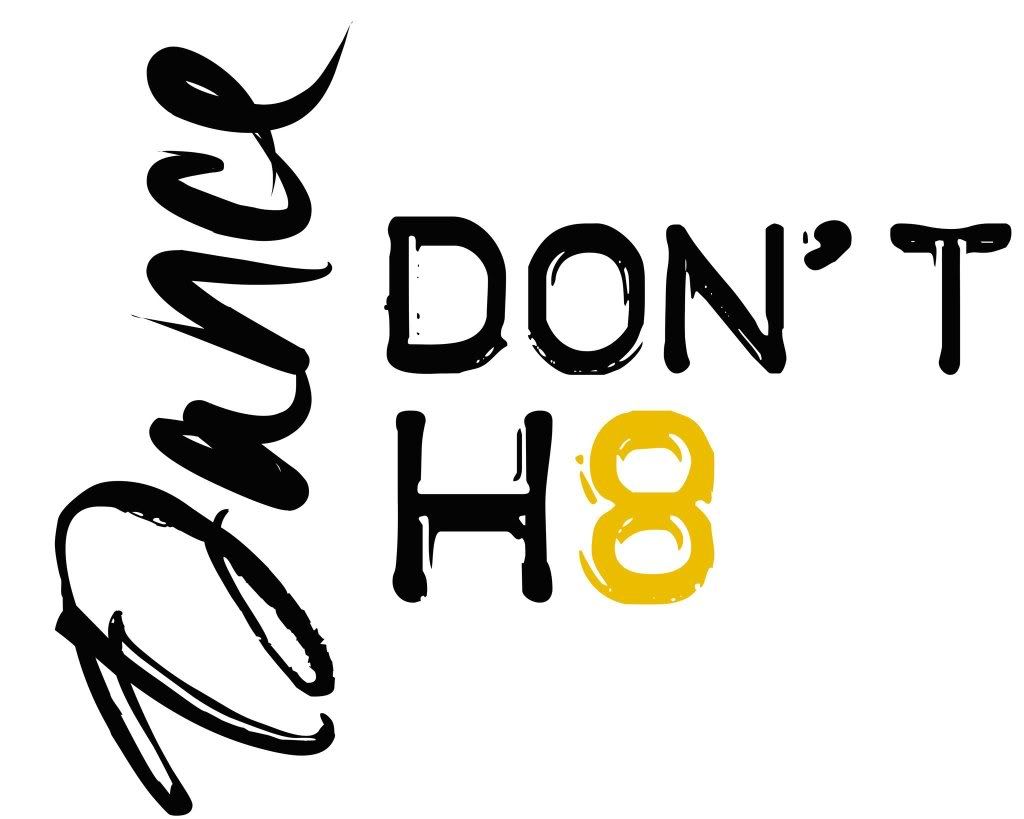 Cuando viajó a New York, tuvo una presentación en Fire Island para agosto 2010, ahí conoció a Adam Bouska, renombrado fotógrafo y el co-fundador de la campaña NOH8, la cual lleva una protesta silente a través de fotos en contra del discrimen y a favor de la igualdad, específicamente a favor de la comunidad LGBT en los Estados Unidos.
Durante su encuentro, conversaron sobre los problemas de violencia y crímenes de odio que confronta Puerto Rico, en particular el asesinato del joven homosexual Jorge Steven. Aleshander quería hacer algo especial para la comunidad de Puerto Rico y a Bouska le gustaron mucho los temas "Dance" y "Don't Hate" de la autoría de Aleshander y le sugirió utilizar ese lema para continuar la campaña en Puerto Rico.
En 2011, se lleva a cabo
el lanzamiento oficial de "Dance Don't H8" en Puerto Rico en el club Batucada, donde asistieron alrededor de 200 personas a tomarse su foto. La campaña ha seguido corriendo en otros lugares de Estados Unidos y Canadá. En este momento cuentan con una gran cantidad de fotos recogidas en los diversos lugares donde se han presentado y las cuales estarán compartiendo en la página de la campaña.
Aleshander nos cuenta que ésta campaña no solo está dirigida para crear conciencia sobre los crímenes cometidos contra la comunidad LGBT, sino también en contra de todas las modalidades de crimen, odio y discrimen en la isla.
La cinta adhesiva que utilizan en la boca para la foto, envía un mensaje silente, "no vamos a seguir diciendo más las cosas, la palabras valen mucho pero este es el momento de actuar. Una imagen vale mucho también. El impacto de la imagen lleva el mensaje de no más crimen y no más odio, sin necesidad de palabras" nos dijo Aleshander.
"Puerto Rico, necesita esta campaña, la misma es atractiva y llama la atención de los jóvenes, Aleshander no va a hablar más y llevará el mensaje a través de las canciones y de las imágenes de las fotos de la campaña. Me gustaría llegar al Capitolio con todas las fotos y mostrárselas a los líderes del país, con las fotos de todas esas personas que dicen que ya están cansados del odio, el rechazo y el crimen en nuestro país." Recalcó.
Nos dijo que quiere que en Puerto Rico las familias puedan disfrutar una despedida de año en el patio de sus casas, poder mirar al cielo y ver los fuegos artificiales, sin miedo a que venga una bala perdida y les arrebate a un ser querido. "Tenemos que seguir educando sobre el bullying, que eduquen a los niños en todas las escuelas de Puerto Rico, en ética y valores. Para que Puerto Rico mejore, los valores de la familia son importantes y la libertad de expresión" también recalcó.
Ha recibido mensajes en contra de su iniciativa, pero a la misma vez también ha recibido mucho apoyo de personas de la comunidad LGBT, así como de artistas, tanto en Puerto Rico como en los Estados Unidos, quienes le han expresado que admiran lo que él está haciendo con esta campaña.
Cerramos nuestra entrevista con las siguientes palabras de Aleshander, "No se necesita ser político ni tener un Grammy para hacer la diferencia, yo no tengo la fama de Ricky Martin ni de Shakira, pero solo toma una persona para comenzar hacer la diferencia."
La campaña "Dance Don't H8" estará recorriendo diferentes locales de la isla, así que pendientes a las redes sociales de Aleshander para más detalles, sácate tu foto y únete a la campaña en contra del odio y el discrimen en Puerto Rico.
ACERCA DE LA AUTORA:
| | |
| --- | --- |
| | Meryland Cuevas es bloguera, madre, poeta, narradora, aficionada de las redes sociales y comprometida con el activismo por la justicia social y la igualdad de los seres humanos. Amante del arte en todas sus expresiones, le encanta viajar, la fotografía y la gastronomía. Sígueme en FACEBOOK y en TWITTER |
Let's stay in touch! Please like and follow me in these Social Networks. I hope you enjoy my posts and share them with your friends. Thank you
Meryland Cuevas, is an Award-winning Latina Influencer, Content Creator, Brand Ambassador & Social Media Strategist. She is also a Certified Transformational & Assertiveness Coach, Public Speaker and Author. Let's connect on Social Media, I promise you will always get good stuff from me.
"Dreams have no expiration date"