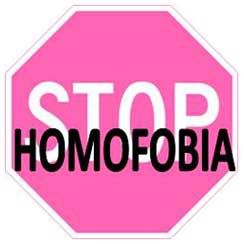 En los últimos dos días en los medios de comunicación volvió a resurgir la controversia de la preferencia sexual del ex Senador Arango. No sé cuál es el empeño de la gente en conocer si es gay o no. No entiendo en que les puede afectar o beneficiar la preferencia sexual de Arango. Tenemos a una Yexeira que no aparece, corrupción en la política, asesinatos, trasiego de drogas, brote de influenza (Salud se lo tiene caya'o) y veinte mil problemas más en este país para nosotros estar pendiente a si es o no es.
Quiero que por favor alguien me explique cuál es la diferencia entre una pareja heterosexual y una homosexual (más allá de la intimidad). Son dos personas que se aman, punto y se acabo. Gracias a DIOS ya dejaron a Ricky Martin quieto y ahora la jodienda es con Arango. Hello! La Isla se nos parte en cuatro cantos y estamos pendientes al fundillo de este hombre. Tengo muy buenos amigos gay y lesbianas. Yo, soy heterosexual, y no ando con la perse de con quién ellos se acuestan, si se tiran o se jalan, si se cogen o se dejan.
El alcalde de San Juan, Jorge Santini, anunció ayer que el personal de la policía municipal será adiestrado para el manejo adecuado de las investigaciones de crímenes de odio. Inmediatamente comenzaron a surgir reacciones de parte de la ciudadanía y de los políticos de pacotilla de este país. Escuche a un caballero decir que no sabe ni porque rayos el alcalde pierde su tiempo en eso porque en este país los asesinatos a homosexuales son los menos. Mire don este, permítame orientarlo con mucho respeto. "Se considera un crimen de odio a todo aquel delito o intento de delito motivado por prejuicio hacia y contra la víctima por razón de color, sexo, orientación sexual, género, identidad de género, origen, origen étnico, status civil, nacimiento, impedimento físico o mental, condición social, religión, edad, creencias religiosas o políticas."
derechoscivilespr.org
.
Así que como diría Seijo, "NO SEA MORON".
Una, tan solo una persona

lesbiana, gay, bisexual o transgénero

que sea asesinada a causa de su orientación sexual, es razón suficiente para tener el derecho a que ese crimen no quede impune y sea investigado de la manera correcta. Así que el aplauso del día de hoy va para el Sr. Alcalde por la excelente iniciativa.
Gente, yo creo que ya es hora de dejarnos de estupideces y dejar que cada cual viva la vida como mejor le plazca. Ser homosexual o lesbiana no es ningún crimen. Vamos a dejarnos de mentes pequeñas y de falta de inteligencia. Son muchos los homosexuales que le han dado gloria a este País y nadie sabe si en su casa hay un homosexual o una lesbiana encerrada en el closet por miedo al rechazo de los suyos.
————————————————————————-
Milly Diaz es la autora del blog "La Opinión de Milly" enlace a este articulo en su blog La Homofobia Boricua
Let's stay in touch! Please like and follow me in these Social Networks. I hope you enjoy my posts and share them with your friends. Thank you
Meryland Cuevas, is an Award-winning Latina Influencer, Content Creator, Brand Ambassador & Social Media Strategist. She is also a Certified Transformational & Assertiveness Coach, Public Speaker and Author. Let's connect on Social Media, I promise you will always get good stuff from me.
"Dreams have no expiration date"